Legislative Council
Legislative Council members are the Law Makers of St Helena and meet formally in 'the House' to discuss important issues affecting the people of St Helena and decide ways on how they can be addressed.
Councillors may  be contacted through the Secretary to Elected Members on email: sec.em@helanta.co.sh or telephone (00290) 22590 or via their direct contact details below.
Members of Legislative Council Members are Gavin Ellick, Brian Isaac, Derek Thomas, Christine Scipio – O'dean, Tony (wilson) Duncan, Dr Corinda Essex and Pamela Ward Peace and Bernice Olson.
Wilson Duncan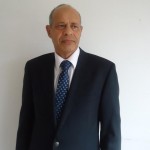 My name is Wilson Charles Duncan, better known as Tony. I was born on 14 January 1945, the first born to the late Charles and Daisy Duncan of  Longwood. I did my primary schooling at Longwood. I then went onto Secondary Selective School until the age of 15 years.  I left school in 1960 to take up my first employment as a Clerk for the Agriculture & Forestry Department at Scotland. There were no Computers in those days! In 1962  I ventured off to Ascension Island to Work for Cable & Wireless Ltd in the main stores as a Clerk and progressed to be trained as an operator alongside my good friend Anthony Joshua.  I returned home in mid 1965 when I took up employment as a Clerk with the Ministry of Public Buildings & Works (MPBW), constructing what is now known as Piccolo Hill.
In 1966 I joined the Union Castle Line on the RMS Cape Town Castle working in the Engine Room. In 1967 I obtained employment with Pan American World Airways (Pan Am) on Ascension Island as a Supply Assistant and later promoted to Senior Supply Assistant.  In the early 1970's I took another leap forward with the desire to gain new experiences  in the United Kingdom where I worked for an engineering company called H.C. Holifield & Co Ltd as an operator. In 1974 I left to take up employment with British Leyland, building cars such as the Marina, Allegro and Rover.   However, this didn't prove to be a working career. So in 1976 I went back to work for  H.C. Holifield & Co Ltd as a Storekeeper and later became Administration and Procurement Clerk.
In 1996 I took another career path and went to work for Wolfson College which is part of the Oxford University in the Reception until I retired in 2010.  During my years I played Cricket, Squash, Golf  and Football.  Now I only play the occasional game of Golf. I was a member of the Oxford Cavaliers Cricket Club and held positions of Secretary and Treasurer.
In May 2010 I returned home for 5 weeks holiday after living abroad for 40+ years. I returned to the United Kingdom with no immediate hurry of returning.  However, the warmth and friendliness of my fellow Saints together with the slow pace of life proved to have been a substance which I had forgotten about.  So in 2011 I was back, and here I am today absorbing the Island's culture of 'Then and Now'.
Contact details:
Email: duncan.wilson@helanta.co.sh
Gavin Ellick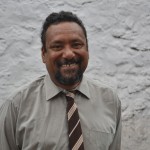 I was born 25 April 1964 and gained my education by attending Half Tree Hollow School and St Pauls Senior and left at the age of 14.  From there I worked at ANRD as a trainee doing plant biology and seed cultivation, I then moved on to work as a Masons Mate.  At the age of 18 years I decided to relocate to Ascension Island.  There, I spent some time testing the density for concrete and helping to perform blasting operations.  I then moved to the US base and took on the role of a supply clerk.   I would say that throughout my years in employment my main focus was on construction and agriculture.  However I did have some experience outside of those two areas; I have worked at the Fisheries and Tourism departments and even worked as a butcher when I returned to St Helena.
I then started worked at the National Trust as a Wire bird monitoring officer, and have remained in that role to the present day.
I have always had an interest in politics. So in 2009 I had decided to join the election to become a part of the council, but unfortunately lost the race that year. I decided to run again in this year's election and I thank the public for my win.
My hobbies include numerous sports, leisure activities (fishing, music and playing the guitar).
The main areas that I wish to focus on during my time in Council are Agriculture, Fisheries, Tourism, Leisure, Heritage, Culture, the Elderly and Disabled.
I am very approachable and if there are any queries or questions that anyone in the public would like to ask, then they are more than welcome to voice their concerns to me, and I will do my best to make their voices heard.
Contact details:
Cyril Robert George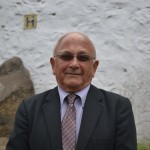 On leaving school in 1959 I started my working carrier as an Apprentice Carpenter with P.W.D. on completion of my three year Apprenticeship, I took up employment on Ascension Island for five years from 1962-1967 as a Carpenter with Nat G Harrison an American contractor for two years and three years with the Ministry of building works. I was promoted to a leading Carpenter working with our local and West Indian staff with the responsibility of the construction of the Two Boats Village.  I returned home in 1967 and took employment with P.W.D., after a serious of promotions including my last appointment as the senior Engineer Water in the Water Division responsible to the Water Authority for the overall management, financial, and physical operations for the supply of treated and untreated water supplies to its consumers, implementing and managing various water related projects, which included increased water storage, replacement water tanks and identifying and abstracting ground water sources.  I've also held the post of acting head of PWD with a staff accomplishment of over 400 on several occasions responsible for the following divisions Works, Electricity, Water, and Transport.  My main interest in my spare time is walking, reading, gardening, performing DIY to my property, and listening to music.
Contact details
Tel: 24501
Lawson Henry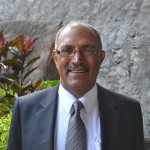 I was born 19 February 1953 and am a widower; I left school at the age of fourteen, as I had chosen to work as an apprentice at Longwood farm. Back then the farming status was at top quality with the evidence of the quality of the products produced such as meats, fresh milk and vegetables in abundance.  In 1973 I relocated to Ascension Island to work for Pan American (the contractor) and did two tours for the US Air Force.  Iva, the love of my life, and I married in 1975 and raised three children who now live and work in the UK.  I served 21 years as a police officer including 2 tours on Ascension as Chief of Police but am now retired. However because of my service I am the holder of the Police Medal.  I returned to Ascension Island in 1998 to work as an Administration Manager for Ascension Island Services and remained working at that post for 11 years. During this time I became a founder member of Ascensions first ever elected council in 2002. I, along with several other islanders at that time played a key role in bringing about democratic reforms to the Island, then in 2005 I became the first ever councillor to represent Ascension at the Overseas Territories Council in London.  For ten years I served as a Lay Advocate on both Ascension and St Helena, chaired the School Governors Committee on Ascension. Also being a keen golfer, I have served the role as Captain for the Golf Clubs of both St Helena and Ascension Islands on a number of occasions.
Contact details
Email: lawson.henry@helanta.co.sh
Brian Isaac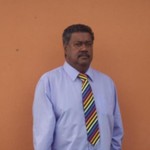 I was born in 1958 and I have two brothers and two sisters.  I attended Longwood Infant, Junior & Harford Senior School.  My employment began in 1975 at Solomon and Company working as a shop assistant. I relocated to Ascension Island where I worked as a Distillation Plant Operator for Pan American Airways and then moved on the NASA as a Plant Operator.  I moved back to St Helena in 1987 and worked once again for Solomon & Company as the Hardware Store Supervisor.  My work with the St Helena Government began in 1989 as an Assistant Social Service's Officer/Probation Officer.  In the 1990's I gained Social Work Training and became a Member & Deputy Chairman of the St Helena Disabled Society. 2005 was the year I was elected into Legislative Council and have remained to the present day. I have served on numerous Committees' including the Public Health & Social Welfare, Education and Agriculture & Forestry.  In my spare time I often fish, garden and I like to keep updated with World Affairs.
Contact details:
Email: brian.isaac@helanta.co.sh
Christine Scipio-O'Dean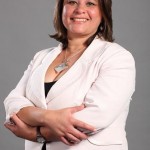 I was born in 1971 and attended Secondary Selective School.  I have two children and my career has been focused on teaching, finance and administration.  Currently I am a member of Legislative and Executive Council and I am the Children's Champion for St Helena.  I was elected into office in October 2012 and was re – elected in the General Election 2013.
Contact Details:
Tel: 290 24638
Email: christine.scipio@helanta.co.sh
Derek Thomas
I am a member of Executive Council, Chairperson of the Public Health Committee, Member of the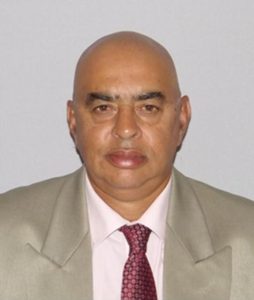 Social and Development Community Committee and was first elected into Council in 2009.
My previous career was within the St Helena Police Force where I progressed through the ranks to be appointed as Chief of Police.   As a Council member in 2011 I attended the Commonwealth Parliamentary Conference in London (100th anniversary of the CPA).  To keep fit I enjoy cricket and football and I keep well-informed of local and international developments via the media stations.
Contact Details:
Email: DEREKTHOMAS@helanta.co.sh
Pamela Ward Pearce
I was elected to Council in March 2015 and became the Chairman of the Environment & Natural Resources Committee.  During my role on Council I am a member of Executive Council and a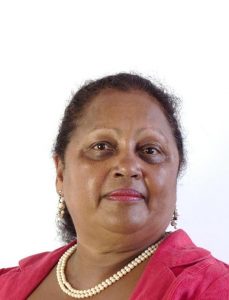 member of the Economic Development Committee.
My earlier career includes working as a cook in a private household, a clinical nurse specialist for the NHS, specialist nurse practitioner general practice NHS.
Whilst living in the UK I was also Chairman of the Society of the Friends of St Helena in Britain for 8 years.
I went to Secondary Selective School on St Helena and obtained a diploma in Quality Management at Birkbeck University Bsc (Hons) Surrey University.